Boiler Servicing in Withernsea
Having your boiler serviced every year is a vital part of ensuring that your boiler is working to its full potential, as well as keeping it in a safe condition.
Our engineers are highly experienced and able to carry out boiler servicing on all types of brands and models. We'll carry out the boiler service to the manufacturer's specifications to make everything is working as it should. As part of this, we'll do a full safety check and test, clean any relevant components. We'll also provide you with a free reminder next year so you know when your annual service is due.
Based in Withernsea, we're happy to offer our boiler servicing throughout Hull and the surrounding areas.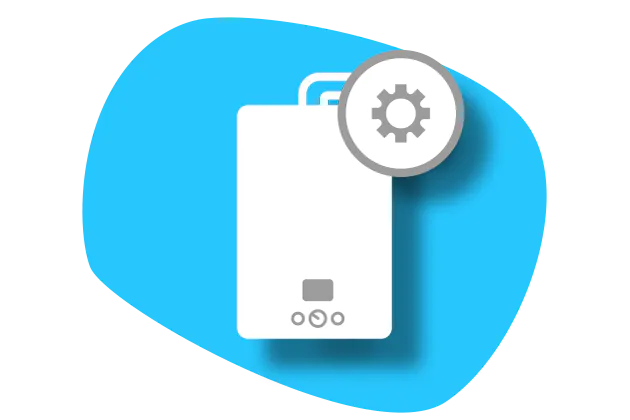 Why do I need a boiler service?
It's very important that you have your boiler serviced annually. If we're able to spot a problem early on, we'll be able to provide you with a much more cost-effective solution earlier on. It also means that we can avoid any potentially dangerous situations such as carbon monoxide leaks. As well as this, some boiler warranties and insurance policies are only kept valid with an annual service.
Why choose Cosy Life Heating & Plumbing Ltd?
Quick and convenient
We'll do our best to work around your busy schedule so that we don't cause you any inconvenience. If there are any issues we've identified during the service, we'll make sure that we keep you informed and provide you with a solution as soon as possible.
Highly experienced
We've been working with boilers for over 20 years, we know how to carry out services in a thorough and timely manner. We also have a keen eye for detail and can spot any potential issues before they become larger problems.
Fully qualified
We are Gas Safe registered, it's very important to note that only Gas Safe engineers are legally allowed to carry out boiler services on natural gas boilers. This is because natural gas is unsafe if not handled competently. Only through training, assessments and experience are engineers able to safely carry out work on gas boilers.


Book your annual service today
To book your annual service, please get in touch with us. We'll be happy to arrange a time and date that suits you, as well as answer any questions you might have before going ahead such as pricing.
To contact us, please give us a call on 01964 404 142 or 07885 806 650. You're also able to get in touch with us using our website's contact form. Whichever way you decide to get in touch, we look forward to hearing from you.